International Programmes and Activities
Projects implemented by the Wielkopolska Region within Polish Aid programme under the Ministry of Foreign Affairs of the Republic of Poland
2011 - Support for Business Environment Institutions of the Ternopil Region.
2011 – Project management. KNOW-HOW for MTSKHETA-MTIANETI".
2013 - Agricultural producers' associations and effective agricultural counselling – a chance for Shirak region's development.
2015 - Project management as a tool of regional and local development. Wielkopolska experience for the North Development Region of Moldova.
---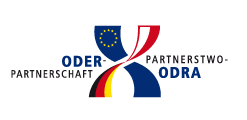 The Oder Partnership (Die Oder-Partnerschaft) is an informal, international initiative gathering Western regions of the Republic of Poland: Wielkopolska, Lubuskie, Lower Silesia, West Pomerania and Western federal states of Germany: Berlin, Brandenburg, Mecklenburg-Western Pomerania and Saxony. The largest cities from the aforementioned regions were also invited to cooperate, including Poznań, Wrocław, Szczecin, Gorzów Wielkopolski, Zielona Góra.
Cooperation within the framework of the Oder Partnership is a forum for a dialogue of representatives of Polish and German regions. Its tasks include the determination and use of the intellectual, economic, cultural and tourist potential in the aforementioned area.
Website: www.oder-partnerschaft.eu
Contact details: International Cooperation Bureau,
tel. +48 61 626 66 50, e-mail: inter@umww.pl
---
The European Network of Regional Culinary Heritage is a network-gathering member regions from all over Europe whose common goal involves development by promotion of local and regional foods.
The main assumption of this initiative consists of promoting increased production and consumption of regional food as a way of developing small enterprises and tourism in member regions.
Website: www.culinary-heritage.com
Contact details: Department of Agriculture and Rural Development
tel. +48 61 626 65 00, e-mail: dr.sekretariat@umww.pl
---
The National Rural Network is an entity supporting the development of rural areas within the Rural Development Programme in the years 2007-2013, co-financed by the European Agricultural Fund for Rural Development within the framework of EU financial aid.
The main objective of the network at the local, regional, national and community levels consists in ensuring efficient and dynamic development of rural areas by exchanging information and spreading good practices in the area of implemented programmes/projects concerning rural areas, improvement in instruments for rural development and ensuring efficient assessment of the implementation of these instruments.
Website: www.wielkopolskie.ksow.pl
---

PURPLE (peri-urban regions platform Europe) was set up in 2004. It brings together regions from across the EU including: Dublin, Flanders, Frankfurt Rhein-Main, Île de France, Mazovia, MHAL (Province of Limburg), Catalonia, Nord Pas de Calais, Randstad, Rhône-Alpes, Surrey, South Moravia, West Midlands and since 9th October 2012 r – Wielkopolska Region.
PURPLE members represent peri-urban territories, where urban and rural features co-exist.
They are working together to maximise the advantages resulting from their location in proximity to large cities while minimising adverse impacts on the character, landscape and environment that make them distinct and special. Peri-urban regions in Europe are facing over-pressure. The balance between sustainable open space, sustainable agriculture and urban spatial and economic dynamics needs to be re-established. There are opportunities as well as challenges for those living and working in peri-urban regions, which should be reflected in tailor-made policies and strategies.
PURPLE is striving for greater recognition of Europe's peri-urban regions in European policy and regulation, to ensure long term sustainability for these important, complex, multi-functional territories.
General objectives of PURPLE:
Influence European regional, urban and rural policy making
Develop a distinctive role as the primary interlocutor with Brussels-based institutions, and with politicians and stakeholders across the EU on issues of special relevance to Europe's peri-urban regions
Act as a platform for peri-urban regions to share knowledge and good practice, allowing connections and productive cross-fertilisation between existing projects, as well as promoting new trans-European initiatives in the field.

Source: PURPLE website

Website: www.purple-eu.org
Contact details:
Wielkopolska Spatial Planning Office,
al. Niepodległości 18, 61-713 Poznań,
tel. 61 852-28-83
fax. 61 852-32-46
email: sekretariat@wbpp.poznan.pl