Transport
Road, coach and air transport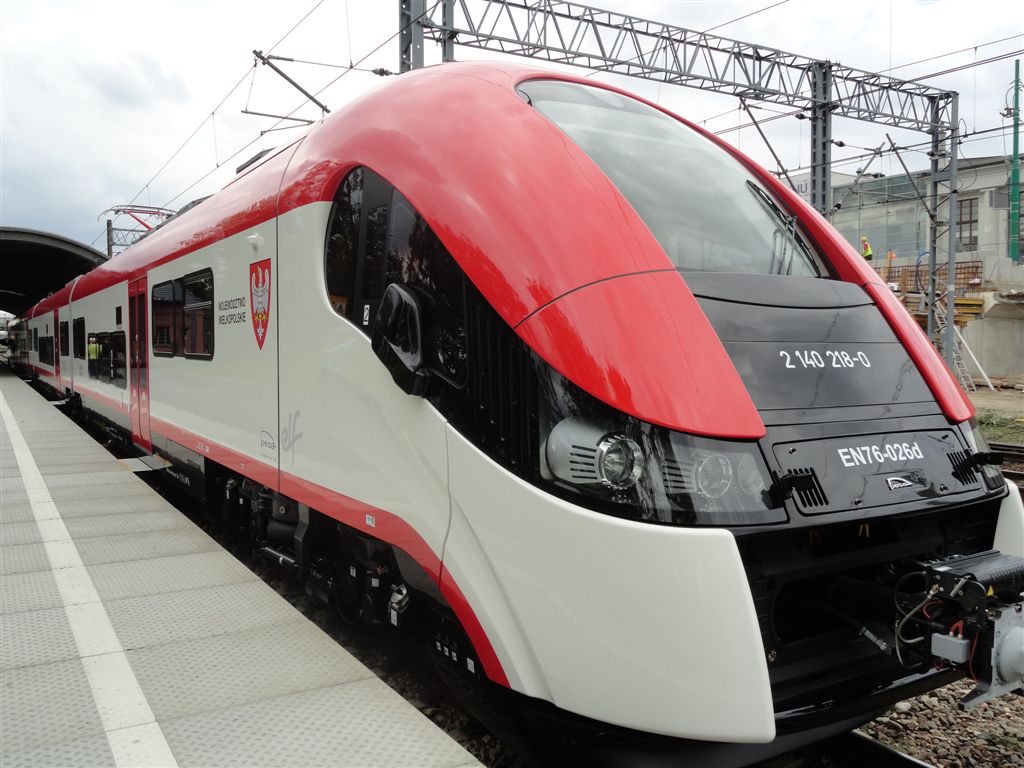 The total length of railway lines, which are used to provide passenger transport in the Wielkopolska Region is 1605 km. The condition of the railway infrastructure is not satisfactory and it is necessary to modernize and renovate a lot of lines, which will increase their capacity and will allow the passengers to move around the region faster.
With each passing year, the local government of the Wielkopolska Region allocates more and more funds for the organisation of the regional passenger transport. Modern railway wagons were purchased: 22 low floor traction vehicles 22WEa ELF type and, 22 diesel railbuses to operate at non-electrified lines. The Wielkopolska Region is also an owner of 12 old electric multiple units EN57 which are gradually modernized. Electric trains and railbuses were rented to Koleje Wielkopolskie Sp. z o.o., which is owned in 100 % by the Region.
In 2011, as permitted by the Marshal of the Wielkopolskie Region, there were 816 regular bus lines and 118 special lines (school and company buses).
The total number of lines in Wielkopolska, including the commune, poviat and inter-regional transport range, is over 1900.
The Henryk Wieniawski Airport Poznań-Ławica is the window to the world for the Wielkopolska Region. The number of passengers using the airport is systematically growing. In 2011, it serviced over 1.4 million people, which, compared with the year 2004, constitutes a growth by 400 percent. In May 2012 the construction of the parallel taxiing road, increasing the parking space for planes and the first stage of expanding the passenger terminal concluded. It allowed to increase the capacity of the Airport from 1.5 to 3.5 million passengers per year.
The existence of an airport, which is easily accessible and which offers a lot of convenient direct and through connections, constitutes one of the major factors supporting the competitive advantage of the regions. Access to an airport is also one of the most important criteria that decide on the quality of life in the given region and is often the condition of selecting a given region as the location of investments.
Wielkopolska has four smaller, sport and service airports (in Kobylnica, Michałów near Ostrów Wielkopolski and in Leszno) as well as 23 landing fields.