The Investors and Exporters' Service Center of the Wielkopolska Region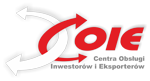 The Investors and Exporters' Service Center of the Wielkopolska Region (the COIE) operates within the Department of Economy and provides entrepreneurs with free information services in the field of foreign trade support and investment process in the Wielkopolska Region. The COIE services are available to all entrepreneurs registered in Poland as well as individuals residing in the country.
The main goal of COIE is to increase the level of internationalization of Polish companies by making it easier for both entrepreneurs and entrepreneurial organizations to gain access to comprehensive, high-quality and free information services to the extent necessary for planning, organizing and implementing exports and/or investment projects outside of Poland. Furthermore, the Center aims at increasing the number of foreign investment in Poland by provide potential investors with access to information on requirements for starting a new business in Poland and instruments supporting the development of entrepreneurship, including investment incentives.
The COIE cooperates with business environment institutions, bilateral chambers of commerce, the Polish Trade and Investment Agency and its Foreign Trade Offices, the Ministry of Development, the Ministry of Foreign Affairs, and Polish diplomatic posts.
Exporters planning to develop their business on global markets may use the "pro-export" services based on sharing:
lists of potential partners from a selected market or industry developed by using B2B databases available in the COIE;
information on current trade fair and exhibition events in a given industry,
information on export and investment conditions on foreign markets, applicable methods of international settlements, trade customs, and methods of financing export transactions,
information on export support instruments.
Investors interested in doing business in Wielkopolska may receive the "pro-biz" support for:
the region's economic potential and current economic situation;
entrepreneurship development (e.g. in the form of investment incentives offered at the regional and national level and by institutions competent for individual forms of support);
available locations for investment projects (including investment offers of individual communes and districts from the region).
Address of the Investors and Exporters' Service Center of the Wielkopolska Region:
Marshal Office of the Wielkopolska Region
Department of Economy
Al. Niepodległości 34
61-714 Poznań
phone: +48 61 626 62 40
fax: +48 61 626 62 41
e-mail: sekretariat.drg@umww.pl
Ekspert pro-eksport
Anna Marciniak (English)
phone: +48 61 626 62 65
e-mail: anna.marciniak@umww.pl
Ekspert pro-biz/pro-eksport
Paweł Waliszewski (French, English)
phone: +48 61 626 62 67
e-mail: pawel.waliszewski@umww.pl
Ekspert pro-biz/pro-eksport
Anna Maciołek (English, German)
phone: +48 61 626 62 62
e-mail: anna.maciolek@umww.pl
The systemic project known as "The Network of Investors and Exporters' Service Centers (COIE)" is co-financed from the European Regional Development Fund, Innovative Economy Operational Program, 2007-2013.